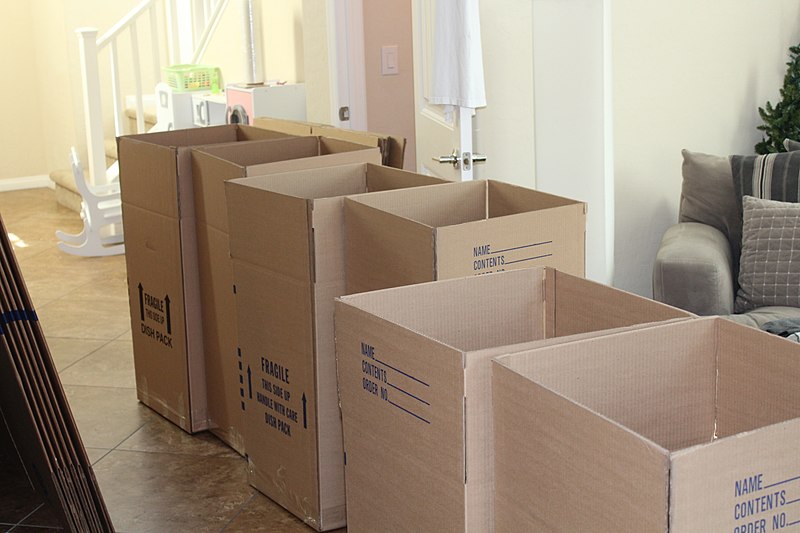 https://commons.wikimedia.org/wiki/File:Moving-boxes.jpg
Searching for a new home in a different state is much harder than looking in the same community you currently live in. However, that doesn't mean it has to be extremely stressful at the same time. That's why Syringa Property Management would like to provide you with the following apartment hunting tips for a long-distance move.
Do Your Research
Essential decisions about the kind of apartment you'll live in are best made in person. Why? All rentals feel differently. That's why it's important not to rely heavily on pictures or online descriptions about its structure and amenities. However, you can narrow down the list before you plan a tour of apartments.
Furthermore, Google Maps can help you figure out where you would like to specifically live in terms of location to your new job, local stores, restaurants, and other local amenities. This, in turn, can provide you with a reasonable commute in the future. Google can also help you learn more about specific areas with a simple search for demographics, apartment prices, and other information you may be interested in. Our Syringa Property Management website can also help provide you with important community information as well as valuable details about any specific apartments you may be interested in.
The more information you gather, the more focused and productive your apartment search will be when it comes to planning to visit potential rentals in person.
Establish A Set Plan
The process of finding a new apartment in your local area can be much more relaxed. You won't have to do as much research to find a home in the right area and price range. However, the apartment-hunting process gets much more complicated with a long-distance move.
When it comes to moving to a new city or state, it's important to establish a set plan with a list of apartments to check out during your visit. You'll also want to plan the best route to travel between them and how long your total trip will be. Planning ahead will definitely pay off by maximizing your time and ability to visit different apartments before finding one that's a good fit for you and your family.
Keep in mind that Syringa Property Management can be very flexible when it comes to showing times as long as you provide us with enough notice. If you really want to see an apartment, but you have to be there at a specific date or time, simply ask us if we can provide you with a private viewing during your planned visit.
Plan Your Long-Distance Move
A long-distance move can be a daunting process. By turning to Syringa Property Management, we will make sure you start things off on the right foot. Whether you are moving to Arizona, Colorado, Idaho, Montana, New Mexico, North Dakota, Oregon, Utah, Washington or Wyoming, you can feel good knowing you've chosen a team of professionals to provide you with the perfect apartment that will be your ideal home.
Contact us by filling out our online form or call us at (208) 336-4610. Our team of property management professionals will be more than happy to answer any questions you may have and to help you get started with your long-distance move.