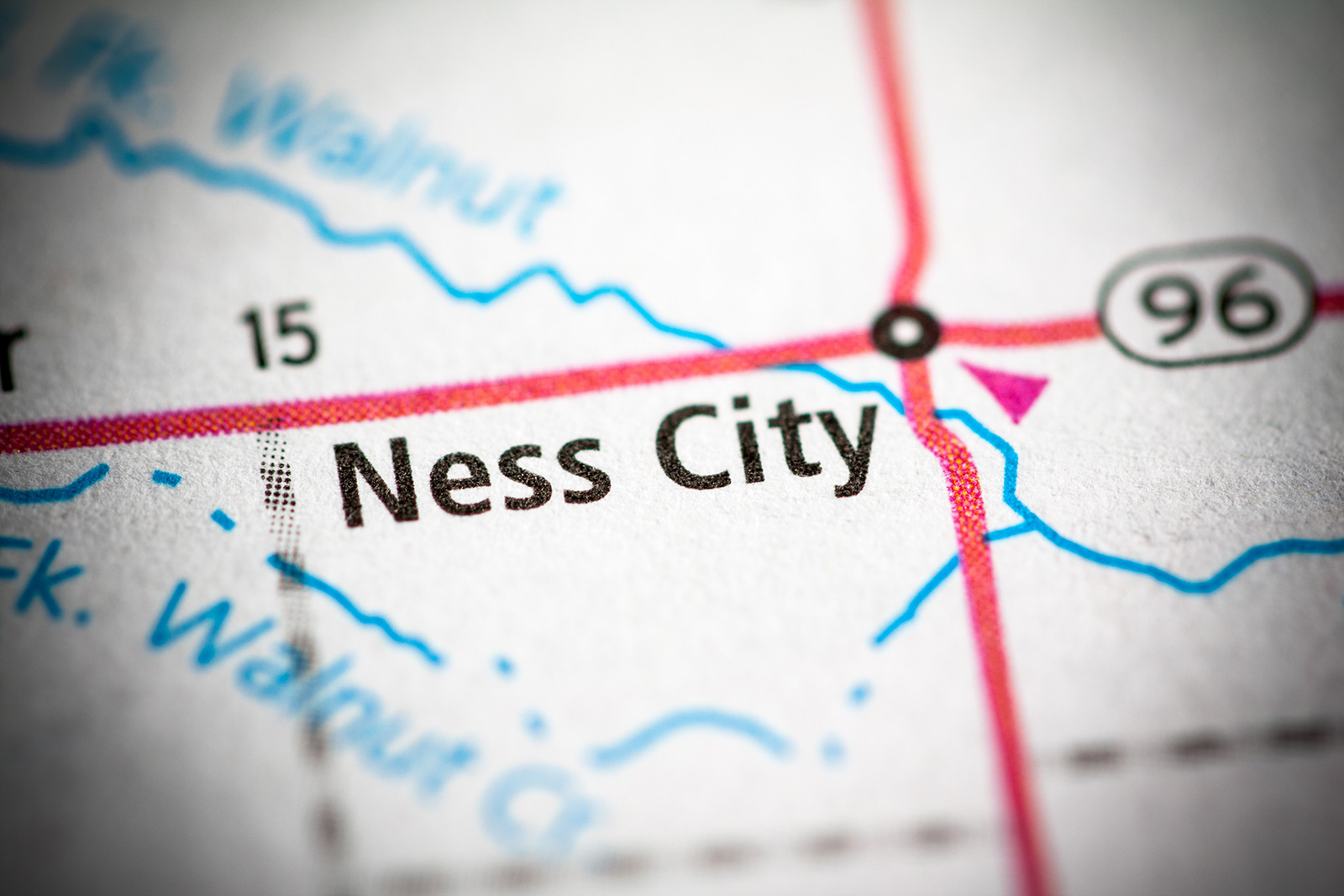 Kansas is a great place to explore and discover. Ness City and County are two unique places that can give visitors an unforgettable experience. Nestled in the High Plains of western Kansas, Ness City has a rich history and culture, as well as plenty of activities to do and sights to see.
In addition, Ness County offers breathtaking landscapes with rolling hills, winding rivers, and lush prairies. Whether you're looking for adventure or just want to relax in the countryside, traveling through Kansas will be an unforgettable journey. In this article, we'll discuss this city and county to help you know what to expect before moving there.
The History of Ness County
Ness County was established in 1873 and is located in the northwest corner of Kansas. The county originally included parts of what are now Hodgeman, Lane and Scott Counties, but today Ness City includes only parts of Ness and Rush Counties.
The name "Ness" is derived from Corporal Noah V. Ness of the 7th Kansas Cavalry. Early settlers to the region were largely cowboys and farmers who found success by raising cattle on the Great Plains. As more people moved into the area, small towns began to emerge including Ransom, Bazine and Larned. In 1876, the citizens voted to move their county seat to Ness City, and it has been the county seat ever since.
The Climate of Ness County
Ness County is known for its hot summers, mild winters and low humidity. The average temperature ranges from a high of 93 degrees Fahrenheit in July to a low of 28 degrees Fahrenheit in January. Annual precipitation averages around 25 inches with most falling during the spring months between April and June.
The Economy in Ness City
Ness County's largest industry is agriculture, with many family farms producing corn, wheat and soybeans on their land. Livestock production is also important, with cattle ranching being particularly popular. Businesses located in Ness City include banks, restaurants, retail stores and hotels that cater to the area's many visitors.
The city also boasts a growing medical industry with many clinics and hospitals that provide services to its citizens. Tourism is another major economic driver, as more people are drawn to the area's scenic beauty and historic sites.
Things to Do in Ness City
Ness City has something for everyone. History buffs can explore the many historic sites and museums, such as the Ness County Historical Society Museum and the Sand Hills Museum. Outdoor enthusiasts can take to the trails for hiking, biking, or simply enjoy a peaceful walk in one of the city's parks.
Families can spend an afternoon enjoying one of Ness City's attractions, like Big Timbers Golf Course or Splashland Aquatic Park. There are also plenty of restaurants, bars, and pubs to choose from when looking for a place to eat or have fun with friends.
What is It Like Living in Ness County?
Ness County is a great place to call home. Residents enjoy the friendly atmosphere and small-town charm of Ness City while still having access to all the amenities of larger cities. The cost of living in Ness County is relatively low, and housing prices are quite affordable. With its wide range of activities, vast outdoor spaces, and beautiful scenery, Ness City offers something for everyone. Whether you're looking for an exciting adventure or want to relax in the countryside, Ness County has it all.
Hire a Kansas Property Management Company If You Plan on Moving to Ness County
When moving to Ness City, you should consider hiring a Kansas property management company. They can help you find the perfect rental property and provide you with all of the necessary information to make sure your move goes smoothly.
Property managers in Ness City know local zoning laws, residential leases, and tenant-landlord rights. With their help, you can rest assured that your transition into life in Ness County will be stress-free and successful. With its beautiful scenery, friendly people, and rich history, it's no wonder why so many people choose to call Ness City home.
Contact Us Today to View Our Properties in Ness County
So, if you're looking for a great place to live in the heart of Kansas, look no further than Ness County. Contact Syringa Property Management today and let our experienced Kansas property managers help you find the perfect rental property.
Whether you're looking for an apartment in town or a home in the countryside, we have something right for you. With our help, your move to Ness City will be seamless and stress-free – so don't wait! Contact us today and start living the life you deserve.