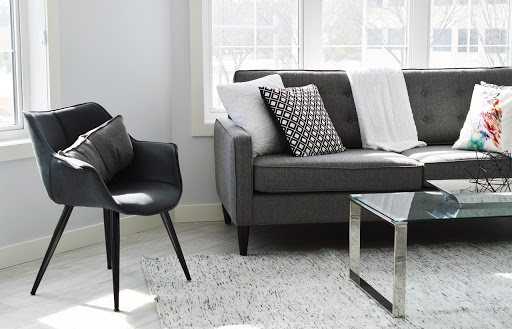 https://pixabay.com/images/id-2155376/
Apartment hunting can be tough these days. With a fluctuating and highly competitive housing market, more Idaho residents are choosing to rent instead of purchase a home. That's why it's more important than ever to be serious about potential rental prospects. You should always approach finding a new apartment as if it were a new job and act accordingly. That's why Syringa Property Management would like to provide you with the following tips for improving your odds.
Look At Apartments Quickly
It's essential to watch the local market in your area closely for new apartments and visit them as soon as possible. Many landlords only accept a certain number of applications in a limited time frame. Working with a property management company like Syringa Property Management can help you access listings as soon as they're available.
Submit Your Application Right Away
If you can download and fill out an application before viewing an apartment, you will be able to turn it in as soon as possible. This is especially important when viewing an open house with a lot of interest in it. If you can't, make sure to fill out the application during your visit to turn it in immediately.
Let Your Employer Know You're Looking
Letting your employer know that you're looking for a new apartment will help them know that they may be contacted by a landlord or management company for employment and financial history checks. You may also want to let your current landlord know that you will need to go on month-to-month rent if they allow it.
Have The Necessary Money For Deposits
Having money for a deposit is important as most landlords and management companies require these funds upfront. You can usually find out how much a required deposit is on the application for a new apartment. If it isn't, you can simply ask for those figures. Once you apply, make sure you have the funds ready. You don't want to lose out on a great rental trying to get your finances together.
Be Prepared To Compromise
Keep in mind that no apartment is perfect. That's why it's important to compromise when you're dealing with a highly competitive market where rentals are being snatched up quickly. You simply can't afford to waffle over minor things. Speak with your roommate or partner before you start your search to determine what you really need versus what you want. This will help streamline the apartment hunting process.
Idaho Property Management
At Syringa Property Management, we hope this advice helps you in your search for the perfect apartment. For additional questions or assistance, contact us by filling out our online form or give us a call at (208) 336-4610. With over 63 properties and growing in Idaho, we oversee a diverse collection of multifamily housing communities across the Gem State!